4G team to develop 'Forward Singapore' agenda, setting out roadmap for next decade and beyond: Lawrence Wong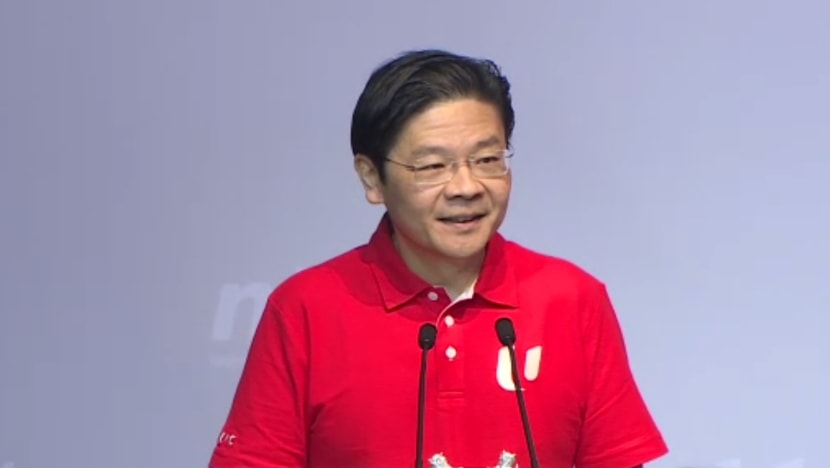 SINGAPORE: The fourth-generation, or 4G, team will develop a "Forward Singapore" agenda, setting out the nation's roadmap for the next decade and past, stated Finance Minister Lawrence Wong on Sunday (May 1). 
Speaking on the NTUC May Day Rally, Mr Wong stated this can be an train to "refresh our social compact". The 4G team will interact stakeholders from the unions and non-public sectors, in addition to members of the general public.
This train can be a "major undertaking" for his team, he stated, and can be formally launched quickly.  
Mr Wong was just lately named as chief of the 4G team, paving the way in which for him to be the next Prime Minister.
"We will seek to hear your thoughts on the economy, healthcare, housing, education and many other areas, including how we can continue to support and uplift every worker. We will consider what we need to do differently, but also affirm what is being done well and how we can do it even better," he stated. 
"To be clear, this is not just about what the Government can do for you, but also – as we learnt throughout the pandemic – what we can all do for one another and how we can all collectively contribute towards building a better society that embodies the values we stand for." 
Mr Wong added that he's looking for the Labour Movement's "full participation and support" to work with the People's Action Party and tripartite companions within the train. 
"The NTUC embodies the aspirations and concerns of all our workers. We wouldn't be here today without the NTUC, and we cannot get to a better place tomorrow without your support." 
REFRESHING SOCIAL COMPACT 
Referring to his Budget speech earlier this 12 months, Mr Wong stated he highlighted the necessity to chart a brand new method ahead in a post-pandemic future. 
Several measures had been launched to put money into kids, assist households in direction of house possession and uplift lower-wage employees, he stated. Additional sources had been additionally offered to NTUC to scale up workforce transformation efforts.
But there's nonetheless "much more to be done", he acknowledged. 
The COVID-19 pandemic and Ukraine warfare are "major turning points in history which will take us into a new and different world". 
"We also have new generations of Singaporeans coming of age, with different aspirations and expectations, including a desire for more diversity, as well as more checks and balances," he added. 
"This means we must take a broader look at our objectives and priorities: Consider how we would want to collectively renew and strengthen our social compact; how we would want to define our mission of building Singapore for the next bound."
"DISTINCTIVE MODEL OF TRIPARTISM" 
Singapore's "distinctive model of tripartism" was cast within the nation's early years, the place unions partnered the Government and employers, and the tripartite companions grew to become "co-drivers" of Singapore's improvement, stated Mr Wong. 
As a consequence, tripartism stays "the cornerstone of the Singapore way". 
"We may have differing interests, but we do not clash and grind against each other in a zero-sum game," he added. 
"Instead, we learn to accommodate, give and take, and find common ground. In the process we build closer relationships with one another, we strengthen trust, and we move forward together."
Mr Wong stated that a lot of these round his age or youthful didn't reside via Singapore's founding years, but are "direct beneficiaries" of tripartism. 
"Our formative experiences were not of the fierce and fearsome political battles and race riots of the 1960s. Instead we experienced directly how progressive social and economic policies could uplift everyone – regardless of race, language or religion; regardless of social background," he stated. 
Mr Wong stated he got here from "an ordinary heartland family in Marine Parade". 
He stated what Deputy Prime Minister Heng Swee Keat stated a couple of decade in the past – "every school is a good school" – was "a lived experience" for him. He attended a PCF kindergarten, Haig Boys' Primary School, Tanjong Katong Secondary and then Victoria Junior College. 
"So I can tell you from personal experience that we must continue to ensure every school remains a good school in Singapore. I have experienced first-hand the benefits of inclusion and equal opportunities," he stated. 
Mr Wong paid tribute to pioneers who've enabled his era to do higher than their mother and father, and hoped to do the identical for the next era along with his 4G team. 
"We want those who come after us to also benefit from inclusion, from opportunities, from many more expanding pathways to success and fulfilment," he stated. 
EXPERIENCE IN THE PANDEMIC GIVES "CONFIDENCE" 
Nonetheless, there are "many things to worry about" as we glance forward, famous Mr Wong. 
"The pandemic is not over, and there are significant economic challenges ahead of us. Rapid digitalisation and automation are disrupting our industries. Straining US-China relations can bring about a more fractured and bifurcated world order," he stated.
"Domestically, too, we must wrestle with other issues, including a rapidly ageing population and a more diverse society."
While these challenges are "not unique to Singapore", there are "similar headwinds across much of the developed world", creating anxieties and strains, added Mr Wong. 
"In many places, people respond with an 'us-versus-them' mentality. Anger is directed at the "others", and the others may very well be foreigners; they may very well be individuals of completely different ethnicity or of various background. And then politicians search to exploit the grievances of assorted teams to sow discord and to make others look unhealthy," he stated. 
"As a result, as we can all see, many of these societies have become insular, polarised, and divided."
Mr Wong acknowledged that it was pure that individuals fear about Singapore's future, evaluating the nation to giant economies just like the US and the European Union that are additionally struggling to remedy these issues. 
"Of course, no one can guarantee that Singapore will do well in this more uncertain and volatile future. But what gives me confidence is what we have been through these last two years," he stated. 
"We lack the resources of larger countries, and had to import vaccines, food, energy and many other essential supplies. But we were able to adapt and adjust quickly as we learnt more about the virus, and how to protect lives and livelihoods. And above all, throughout this period, we kept faith with one another and maintained our solidarity and trust in each other."
As such, Singapore "attained good outcomes" through the pandemic, added Mr Wong. 
"We've kept COVID-19 deaths at one of the lowest rates in the world, and we've enabled employment and incomes to recover quickly to pre-COVID levels. So the lesson should be clear to all of us: We will achieve more when we stand together as one united people."
BUILDING THE PAP-NTUC "SYMBIOTIC" RELATIONSHIP
In a dialogue Mr Wong attended that was organised by the SG100 Foundation, he stated he was particularly inspired by the "grit and resilience" demonstrated by the younger individuals. 
As SG100 is "a long time away", he instructed taking SG75 as an "intermediate milestone". 
"By 2040, I will be close to 70 years old. As I said before, I don't know if the PAP will win the next General Election, let alone if it will still be in office in 2040. But I give you my word, whatever lies ahead, I will give every ounce of my strength to this movement, together with my comrades in the 4G team," he stated.
"We will do whatever it takes to strengthen the PAP-NTUC symbiotic relationship and our tripartite partnership, to keep Singapore special, and build a better Singapore in SG75."
While there's "no ready blueprint for the Singapore of tomorrow", Mr Wong shared that he would love to see "a fairer, greener, and more inclusive Singapore that we will always be proud to call home". 
"A home where everyone is accepted and valued, and treated equally and with respect, no matter their background or station in life. A home where everyone can live with dignity, and flourish in their own way, and at their own pace, regardless of their starting points," he stated. 
"Going from ideal to reality will require more than my own personal hopes. It's about what we can and must do as a people together."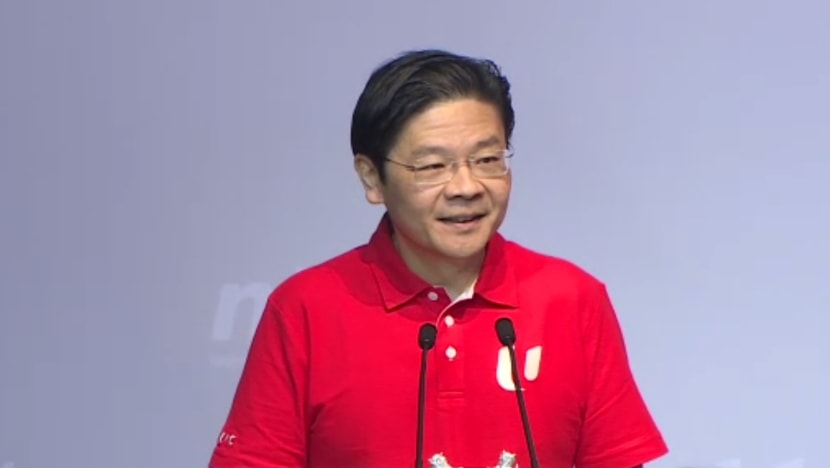 Source : channelnewsasia.com